Attractive
Discounts & Offers
Zambia's First Online Pharmacy Store
Making Medicines affordable and accessible to millions across Zambia by use of technology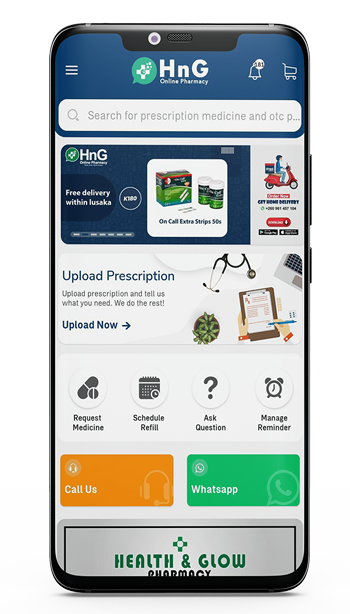 Download the App for FREE!
Carry this platform in your pocket with Health & Glow Pharmacy app!
Explore the offers and thousands of products for the need of your health. Place the order from anywhere, anytime with just a few clicks on your smartphone! Get alerts & update instantly!
Download the app now!